If you want to get happiness and respect in life, then wear Rudraksha and Parad garland on the night of Holi.
Rudraksha and Parad have a deep relation with Lord Shiva or rather both of them are very dear to Lord Shiva. Rudraksha is considered to be the teardrop of Lord Shiva's eye, while Parad is his radiance. Both Rudraksha and Parad are powerful means of providing enjoyment, salvation, upliftment, progress, Lakshmi, happiness, respect to a human being. In Tantra and Rasa Shastra, a garland made by mixing these two substances is said to be the provider of honor, respect, happiness, wealth and wealth.
Although a rosary made of Rudraksha and Parad can be worn at any time, but there are some special days when their effect is more. These Siddha days are Holi, Shivratri, Navratri, Dhanteras, Deepawali and Akshaya Tritiya. Recently Holi is coming on 28th March. On this day, if you wear a combined rosary of Rudraksha-parad, then no one will be able to stop you from being victorious everywhere.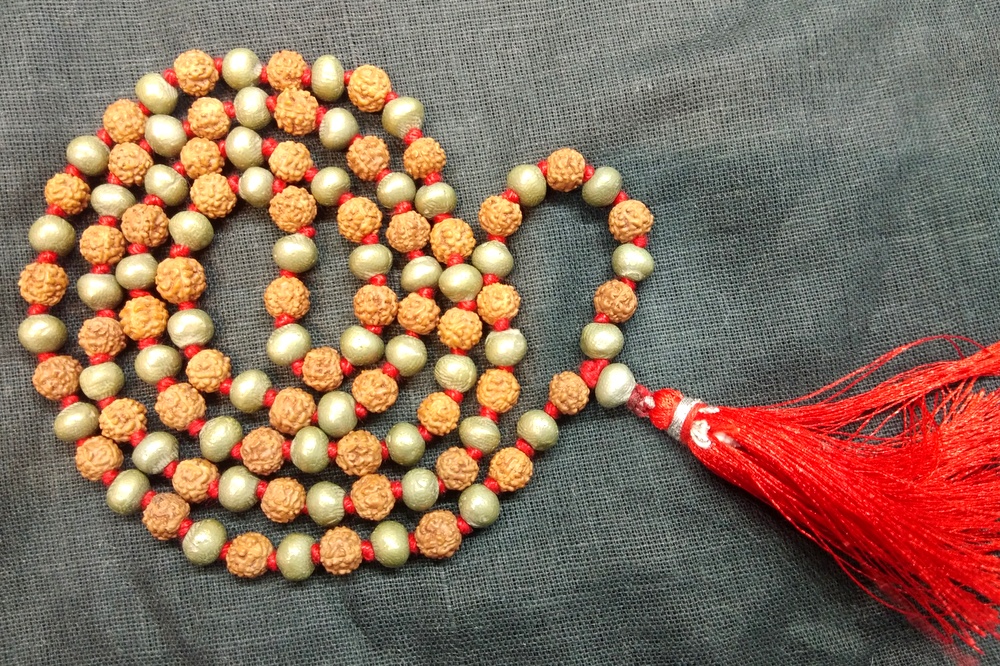 Generally, any rosary is of 108 beads, but while making Rudraksha-parad garland, the number of both the beads is kept 54-54. That is, 54 grains of Rudraksha and 54 grains of Parad. These are threaded into the garland in an even-odd sequence. While doing the first grain of Rudraksh, the second of Parad, the whole garland is kneaded. Rudraksha Panchmukhi is kept in these. Shiva, Gauri, Ganesh, Shiva, Lakshmi reside in the garland made in this way. When to wear Rudraksh-parad garland should be worn on the night of Holi while chanting Panchakshari Mantra of Lord Shiva. Before this, do the purification ceremony of the rosary. Although Rudraksha and Parad are self-evident, but while making the garland, the hands of the maker touch it, so take a bath with Gangajal before wearing it. Keep it at the feet of Shiva and then wear it. To get miraculous benefits, touching Rudraksha and Parad from the body is considered very auspicious. It purifies the aura around the body. Absorbs negative energy and infuses the body with new energy. Wearing it brings positive change in the mental state of the person. One becomes strong physically, mentally and spiritually. The combination of Rudraksha and Parad opens the way for the arrival of Lakshmi. The person wearing this garland becomes capable of earning money. This rosary acts as a shield against negative energies. Many types of diseases are cured by it. Rudra-parad mala proves to be effective in protecting against infection of viruses and bacteria. Rudra-Parad Mala works to balance the Navagraha's. If any planet is weak or debilitated in the horoscope then it balances all. – Rudra-parad garland must be worn for success in government job or business. If seen from astrological point of view, it removes Manglik Dosh, Sarpa Dosh, Nag Dosh, and the evils created by Rahu-Ketu. In the house where Parad is present, it eliminates the Vastu defects. The person who wears this garland also has a positive effect on his relatives.